all services will continue to be live-streamed on our Facebook and Website pages:

Tuesdays – Meditation 8:00 PM
Sundays – Worship service 9:30 AM
daily noon devotionals

"May each of you and your families experience the presence of the resurrected Christ in your lives."

Love, Pastor Tom
"Participating in God's mission of life"
Welcome to Trinity Lutheran Church
NEWS & EVENTS
You don't need another thing to do - but you might need someplace to be! (as in 'be yourself'). Join us. Come as you are. Your friends are here.
All News
All Events
---
RecEive all the latest news and updates from Trinity Lutheran Church!
Stay connected with us and get easy access to sermons, church videos, volunteer schedules, and more information about our community.
---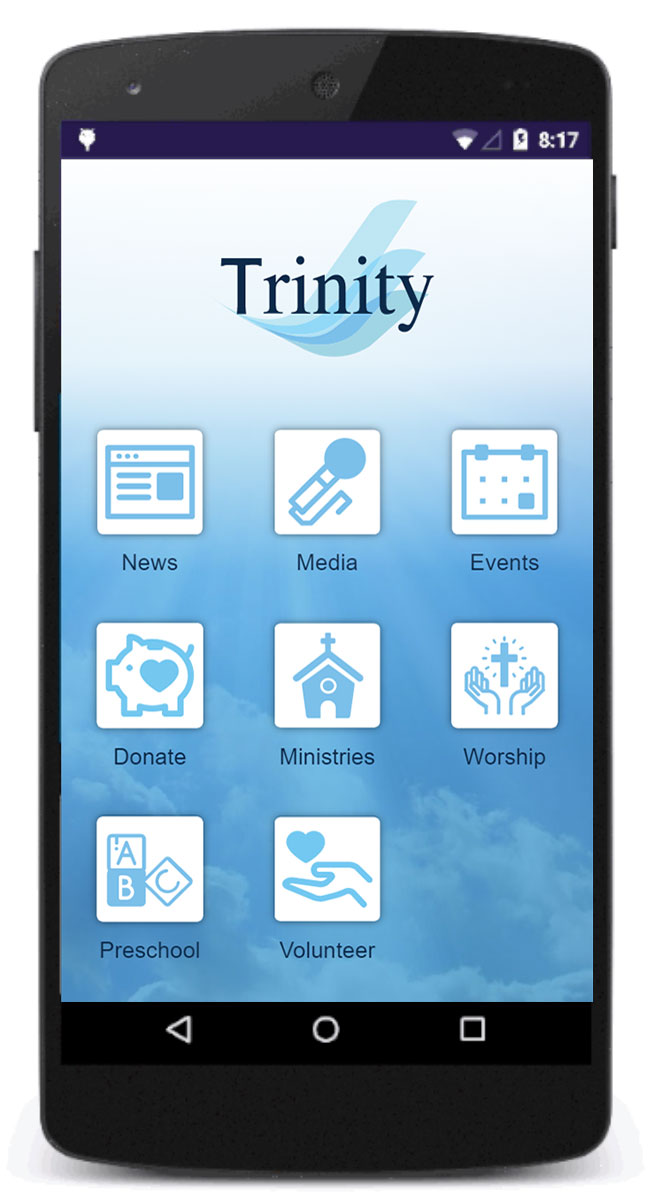 Our Mission
Participating in God's mission of life. "...Pastor Tom said wherever Jesus went people were welcomed and healed and loved and justice happened. So now as I go about my week I look for situations where that happens and thank God for it. But I also look for where it isn't happening and think, 'how can I change that?'"
Kerri Sherwood and the Trinity Band recently played, "Good, Good Father" during our 9:30 contemporary service.
When
Sundays
8am (Tradition-rich)
9:30pm (Family-Friendly)
Memorial Day through Labor Day
2nd Thursday
(second Thursday each month)
11am (30 minute worship including Holy Communion)
---
Where
7104 39th Avenue Kenosha, WI 53142
How
Fun and casual for all ages and families
Sermons
A sermon is a special type of speech. The pastor may think he or she knows how people will hear what is said, but the Holy Spirit guides the pastor's words and the listener's thoughts in ways that deepen faith and restore hope.
All Sermons
---